About us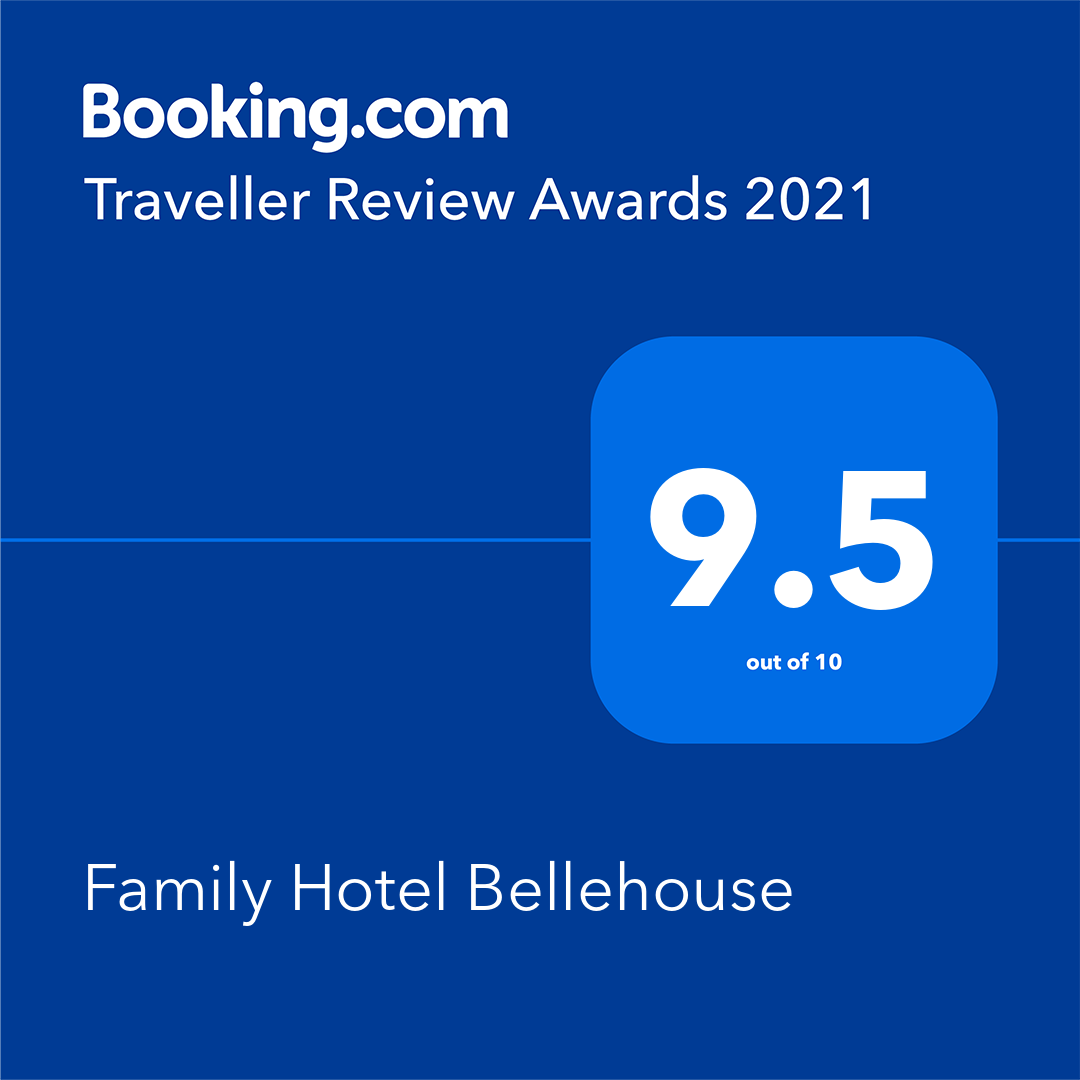 We are ready to meet your expectations. We are the ones who will give our full care and respect to you. We will organize unforgettable moments for you.

The "Bellehouse" Family hotel has turned into a favourite place for accommodation in the recent years – for business trips, for the weekend, for a family holiday. The advantage of our hotel is that our whole family is at your disposal. Here you can feel meaningful, loved and noticeable, you can feel as if at home. The "Bellehouse" Family hotel is stylishly and functionally furnished. We offer everything you need for your complete dedication to your celebrations, week days and holidays.

Our special rental offers offer a wide variety for each taste. You can choose only accommodation or accommodation with different types of meals. In order to have more opportunities for your holiday, we suggest you have a look at our special offers. On our website you can look through the sights in the region, as well. In case you are interested, we may arrange the desired tour for you, or may suggest a programme for your leisure time. We will prove to you that our country is wonderful, valuable and unique. We will help you get away from the stressful and grey everyday life. We will pour all our love into your hearts and will open your eyes for that simple and inconspicuous thing nowadays, namely "Happiness".

Our mission is to take daily care of your comfort and tranquillity.
We know what you need. We work a lot, we learn every day, we improve ourselves – for You.
We would like to thank everyone who knows Chernomorets and who have chosen "Bellehouse" Family hotel – the right place for their real holiday.

Наименование на процедура: Подкрепа на микро и малки предприятия за преодоляване на икономическите последствия от пандемията COVID-19
Код на процедура: BG16RFOP002-2.073
Наименование на проекта: Преодоляване недостига на средства и липсата на ликвидност, настъпили в резултат от епидемичния взрив от COVID-19
Бенефициент: ЕИК: 205514801 Белхаус БГ ЕООД
Договор №: BG16RFOP002-2.073-13790-C01
Период на изпълнение на проекта: Начална дата 25.01.2021
Крайна дата 25.04.2021
------------------------------------------------------ www.eufunds.bg ------------------------------------------------------
Проект BG16RFOP002-2.073-13790-C01, финансиран от Оперативна програма "Иновации и конкурентоспособност", съфинансирана от Европейския съюз чрез Европейския фонд за регионално развитие.